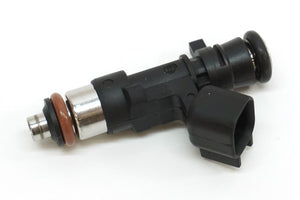 Fuel Injector 380cc - Set Of Four
Used as an upgrade for most applications, comes with plug conversion adapters.
If you want increased performance from your fuel injectors, Bosch has the perfect part for you. The Bosch 380cc fires factory-correct dual spray cones with super-fast response and the best atomization on the market today.
Set of four which is needed for a full replacement.
Comes with EV1 to EV14 USCAR connector.
Some engines dependent on modifications may require an additional tune or re-tune of ECU.